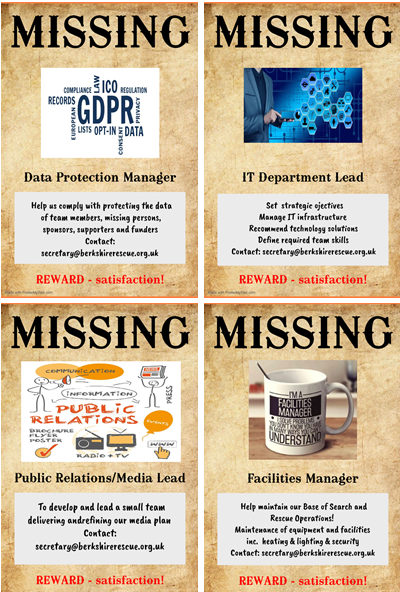 BLSAR are currently seeking people to fill specific roles, including:
Public Relations/Media Lead
Data Protection Manager
IT Department Lead
Facilities Manager
If you or someone you know are interested in any of these roles, please contact the This email address is being protected from spambots. You need JavaScript enabled to view it.
See full article for more information.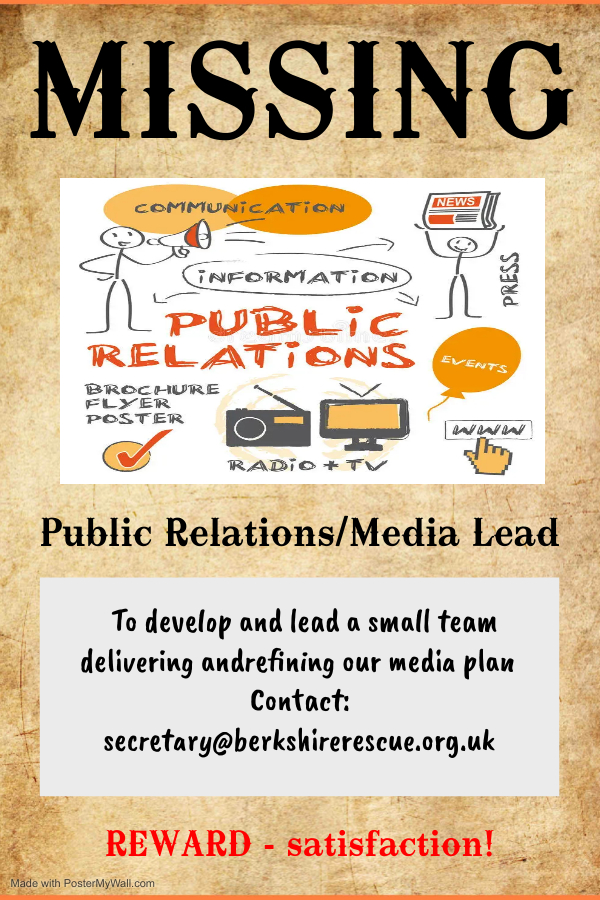 Public Relations / Media Lead
If you have experience in Public Relations / Media and would like to develop and lead a small team delivering and refining our media plan, please contact:
This email address is being protected from spambots. You need JavaScript enabled to view it.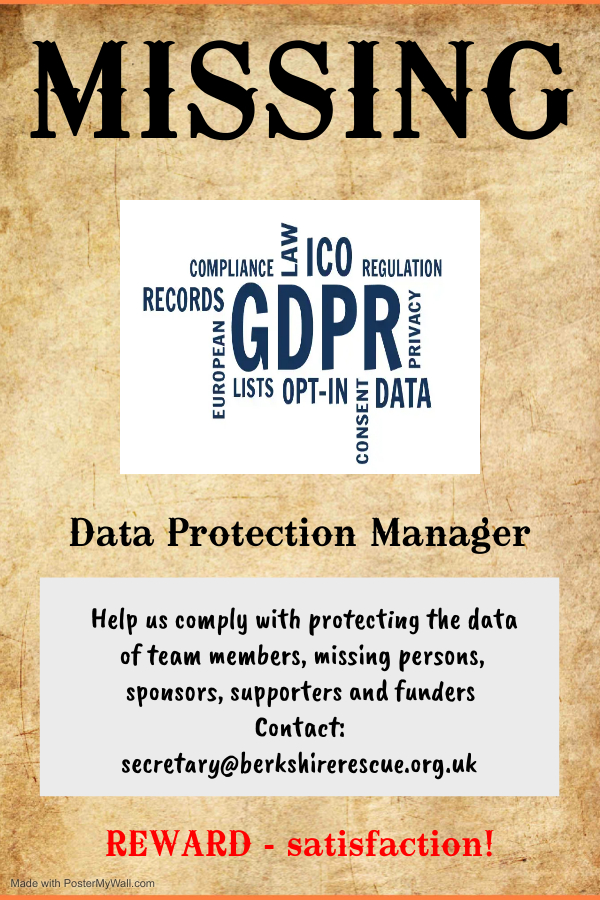 Data Protection Manager
If you have the skills and experience in protecting data and would like to help us protect the data of team members, missing persons, sponsors, supporters and funders, please contact:
This email address is being protected from spambots. You need JavaScript enabled to view it.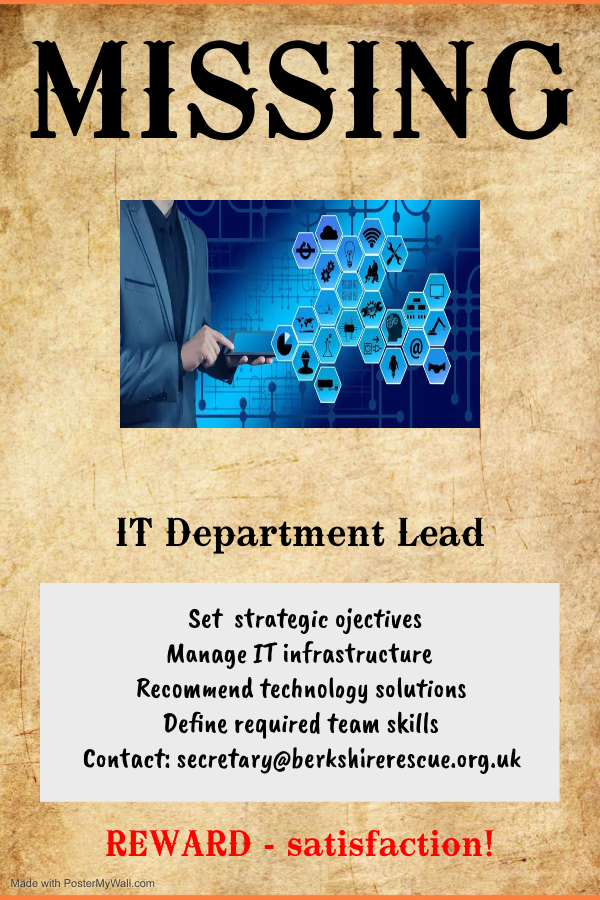 IT Department Lead
BLSAR need someone with skills and experience in IT to:
Set strategic objectives, manage IT infrastructure, recomment technology solutions, and define required team skills.
If you are interested in this role, please contact: This email address is being protected from spambots. You need JavaScript enabled to view it.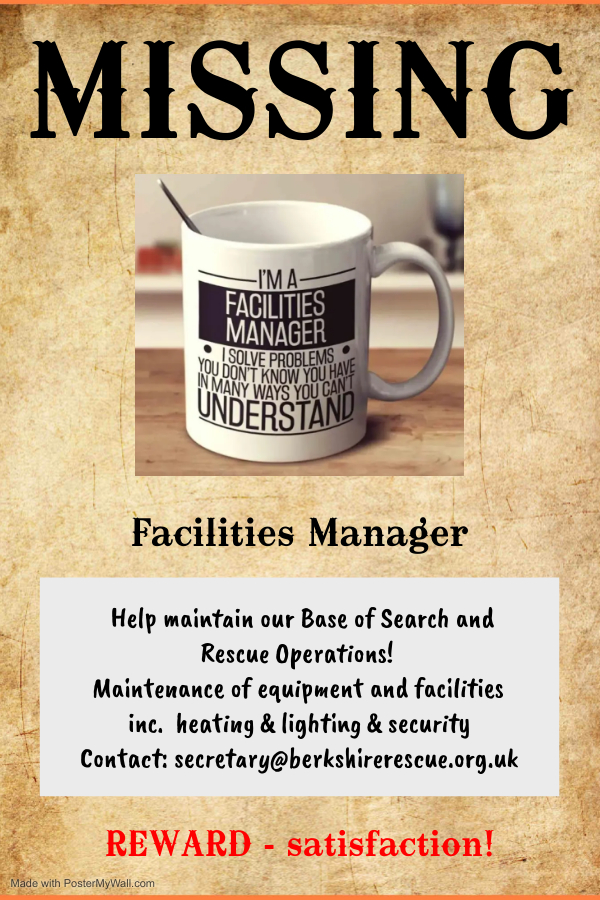 Facilities Manager
Could you help maintain our Base of Search and Rescue Operations?
This role requires the maintenance of equipment and facilities, including heating, lighting and security.
If you are interseted in this role, please contact: This email address is being protected from spambots. You need JavaScript enabled to view it.